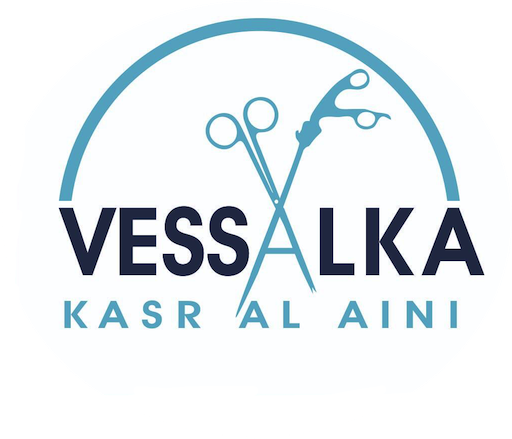 Virtual Endoscopic Simulation and Skills Acquisition Lab at Kasr AlAini
مختبر المحاكاه الافتراضية للمنظار وإكتساب المهارات بالقصر العيني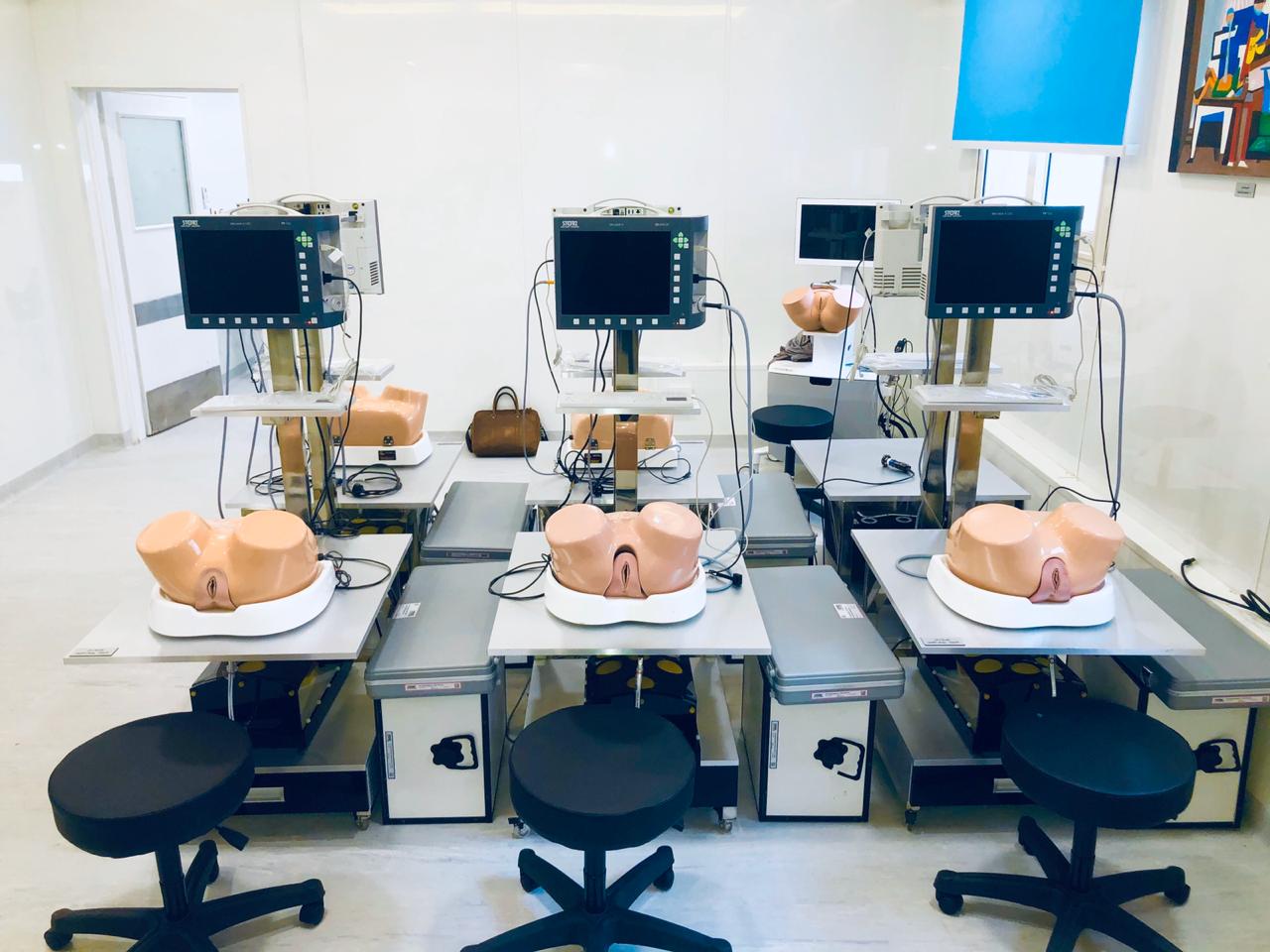 Vessalka was inaugurated in 2020. 
The first Institutional fully integrated surgical endoscopic simulation center in Egypt.
Laparoscopic training is about hand-eye coordination. It is  unacceptable for surgical trainees to practice basic surgical and laparoscopic skills in the operating room, exposing patients to potential risk.
Virtual reality (VR) simulation has become an increasingly important part of technical skills acquisition in laparoscopic and hysteroscopic surgery. It is a safe, ethical, and repeatable alternative; it produces objective measurements of performance. Manual practice on  models and practice on tissue compliments the virtual modality.
The overall goal of the program will be to train surgeons to become adept to practice minimally invasive surgery in any environment they choose to practice in. This could range from general OBGYN's who wish to offer minimally invasive surgery to their own surgical patients, all the way to surgeons practicing as tertiary specialists in large centers who receive referrals from other gynecologic surgeons for procedures to be performed through minimally invasive surgery.
Significant attention will be devoted to identification and treatment of surgical complications. Using simulations and discussion sessions, we will keep complication identification and treatment as a constant discussion theme despite the low prevalence in minimally invasive surgery.
On a clinical level emphasis will be placed on correct patient selection and limitations of each of the surgical modalities. Lastly and unambiguously, all graduates of the laparoscopy courses will be experts of minimally invasive entry techniques in cases of complicated abdominal cavities.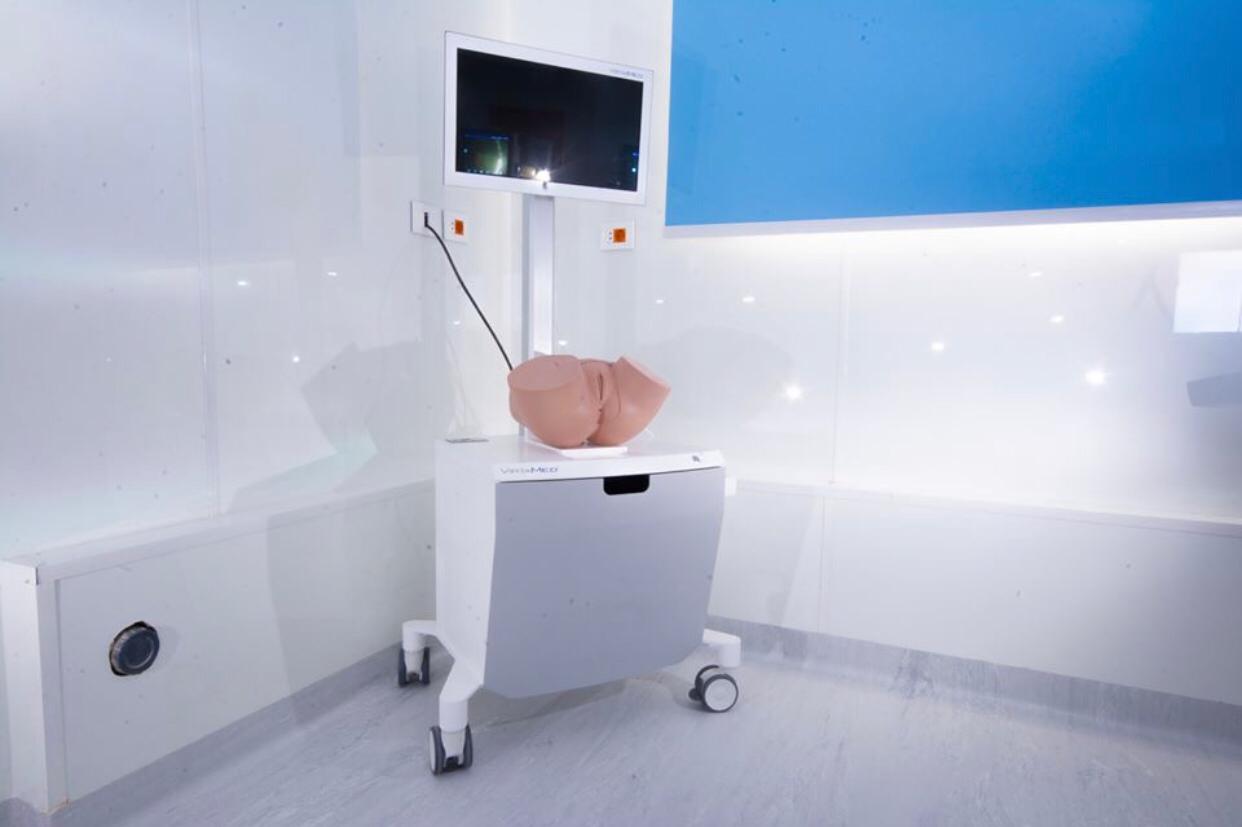 Trainees must acquire proficiency in endoscopic surgery. The term proficient has been based on the Dreyfus Model of Skill Acquisition. This model, developed in the 1980's, focuses on how students acquire skills through formal instruction and practice. It was developed by the brothers, Stuart and Hubert Dreyfus, out of the University of California, Berkeley.
Virtual reality simulators have built in assessment criteria that are customizable. That score, along with supervising trainer notes and scoring, allows comprehensive evaluation of the trainees. The various modules are fully customizable to suit novice residents or experienced surgeons. 
Our Lab has caused a paradigm shift in training.
At VESSALKA all the instructors and lecturers are experienced staff at Kasr Al Aini's department of Ob&Gyn. Our aim is to educate and produce high quality minimally invasive surgeons. Although it was initially meant for our staff, we will also be training surgeons from other departments and from outside our University. All due to the generosity of our donors who allowed us to procure the highest quality equipment.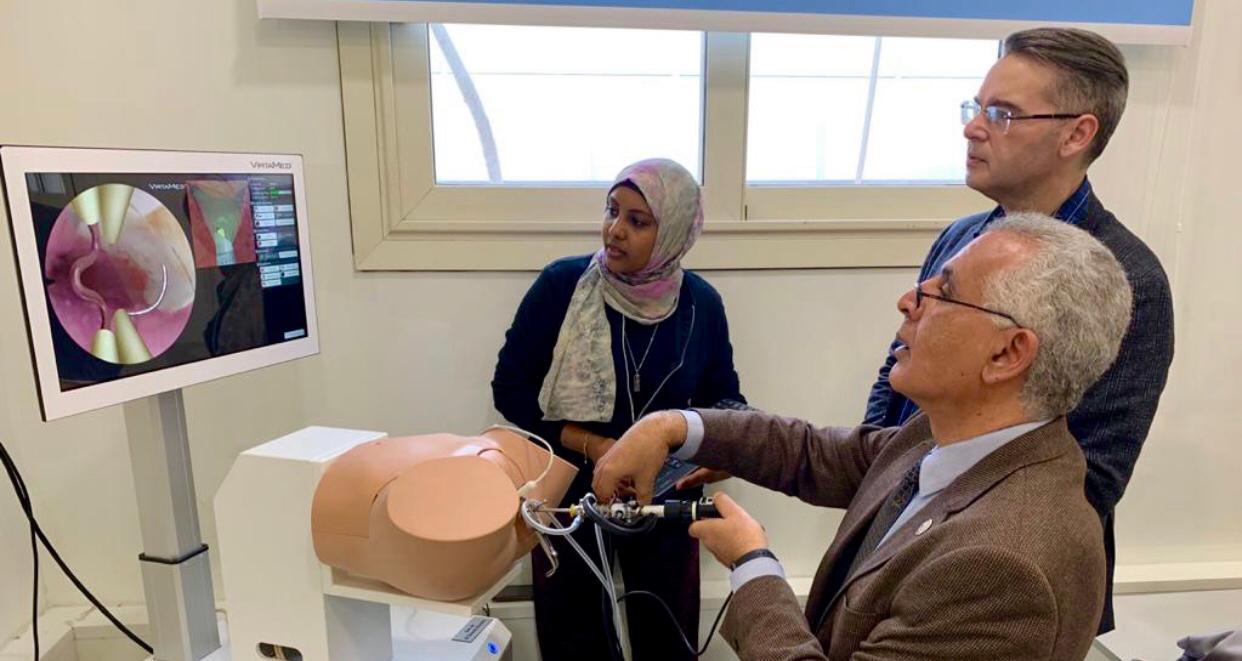 VESSALKA
We Lead The Way!
Manual box trainers remain a pillar of hand-eye coordination training. We currently have 6 (soon to be 10) of the best Karl Storz Telepack/Pelvitrainer modules for laparoscopy. Budding hysteroscopists benefit from GESEA approved uterine training models.
In addition we have a dedicated lecture room with live feedback from all stations and from the main hospital operating theatres.
The human aspect was not forgotten. Our small facility was gifted original oil paintings from artists who wanted doctors to work in a calm environment.
We have the latest SurgicalScience haptic feedback Laparoscopic VR simulator equipped with 2D and 3D in addition to 360 degree immersion and team scenarios. And our Swiss VirtaMed Gyno-S VR simulator,  allowing ultra-realistic hysteroscopic procedures as well as training on IUD insertions, is the epitome of simulators.
"How can we deliver proper training in a standardized way? And how can we objectively assess whether surgeons can perform proficiently prior to entering the OR? Virtual-reality-based training systems offer an intriguing solution to these questions."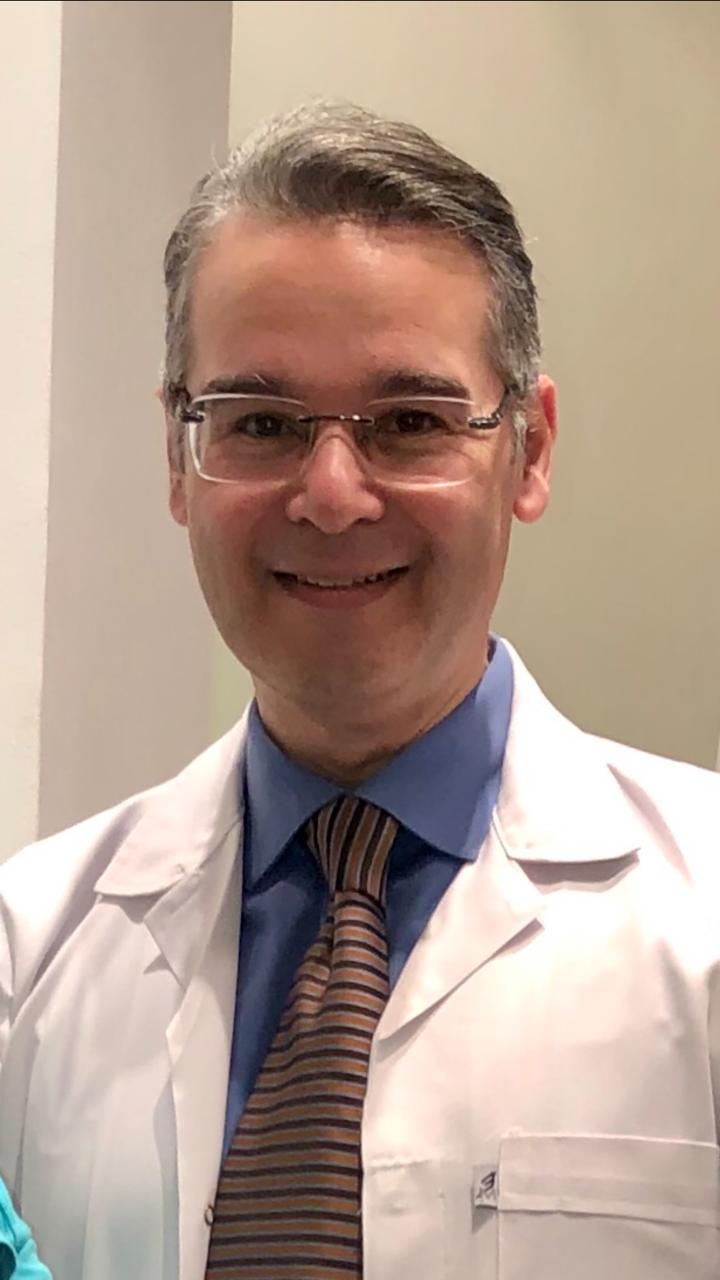 Prof. Ahmed M.El Minawi MD